Suppliers » Bradbury Fabrics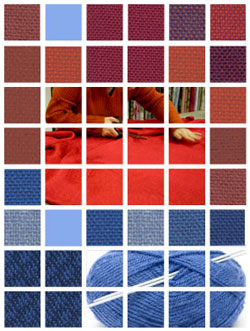 If you're sitting down as you read this, there's every chance you're sitting on a Bradbury Contract Fabric. The company started back in 1783 and we've been producing top quality plain wovens, dobby and jacquard contract fabrics ever since.
We consolidated our manufacturing base with the purchase of West Yorkshire Weavers 4 years ago and Hartley Contract Fabrics in March 2006. We brought both companies into our refurbished 40,000 sq metre manufacturing facility in Huddersfield, West Yorkshire, where we produce and stock a superb range of high quality seating and screen fabrics.
From our base in Huddersfield, we have gone from strength to strength, expanding our share of the UK market and developing a healthy export market. Our fabrics are also sold through dedicated agents in Denmark, Dublin, Hong Kong and Italy.
Bradbury started as a family business and will continue as a family business. The future, as they say, is looking distinctly rosy.
We make sure all our fabrics are fit for purpose, with a range of abrasion qualities, stain resistance and flammability requirements. We also know that by the time you are at the specifying stage, you want samples almost immediately, so we make sure that any free fabric samples you order arrive on your desk in the quickest time possible.
View and order samples at www.bradburyfabrics.com