Suppliers » Lion Steel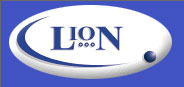 For over 40 years Lion Steel have been producing high-quality products which can be seen in every area of industry and commerce.
All our products are marketed through a professional network of local distributors across the UK and Ireland. They are on hand to give professional advice and support to help you choose the products best suited to your applications.
• Lion Steel have been supplying storage equipment to the trade for over 40 years
• Lion operate from two sites within the UK
• Manufacturing size of 80,000 square feet
• Stock warehouse size of 50,000 square feet
• Lion are a totally independent company
• Free supply of product literature upon request
• Products are delivered with our own transport
View more product examples at www.lionsteel.co.uk